Your website is one of the first things that your customers will see when they want information about you. First impressions are important. Taking the time to think about and design your website is an important process.
If you found this post, then you've already asked yourself the question, "Should I hire a web designer?" In this article, we'll look into DIY and professional options to put together a website, and the pros and cons of both.
DIY Options for Building Your Website
As technology has progressed, the tools to build a website have made the process easier. There are many do-it-yourself options to build a website.
You've probably seen ads for Squarespace, Weebly, Wix, or even WordPress.com with promises of launching a great website in a few hours.
Website builders like these offer some good features to create simple websites for many people just starting their business.
Website Builders Are Budget Friendly
For those on a shoestring budget, website builders can be inexpensive to use. Many of the builders include basic templates and hosting along with the monthly cost of the builder. For startup businesses with limited cash flow, this can be an attractive option.
No Coding Knowledge Necessary
DIY Builders offer drag and drop building tools that are easy to use. The stock templates offered are ready to drop in your copy, images, and graphics without writing a single line of code. Adding simple contact forms and changing the colors to match your brand is fairly easy.
Easy to Set Up a Website Quickly
If you have all of your content ready and a clear plan of how you want your site to look, you can be ready to launch very quickly.
Limited Templates
One of the drawbacks of DIY builders is the lack of customization. You are often limited to replacing text and images in a handful of stock templates. If you've visited one restaurant site, and then another when making a dinner decision, you may notice that many of the sites look almost exactly alike.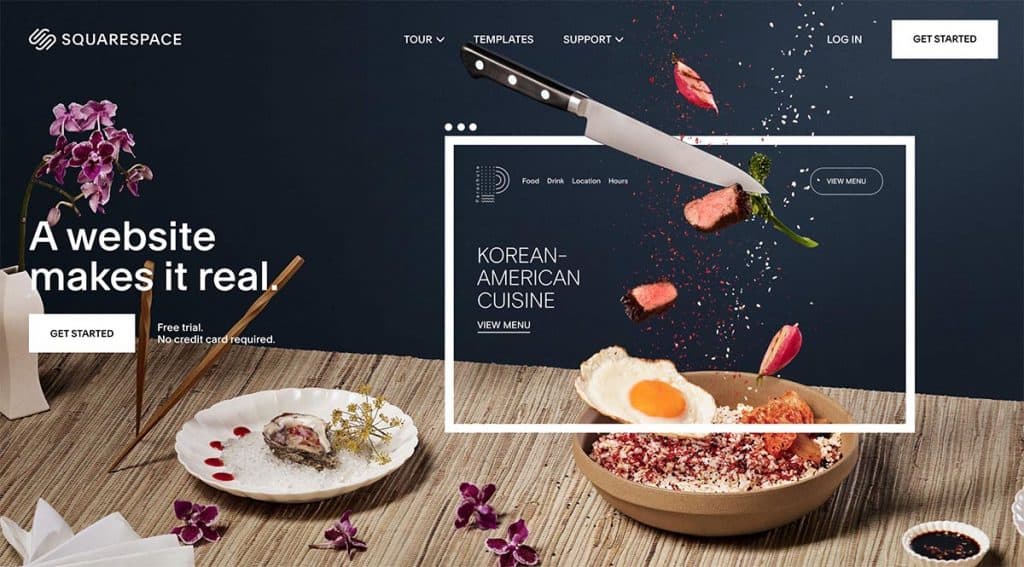 Limited Functionality
With the ease of use and quick startup for a new site, it comes at the cost of functionality. Custom quote forms or cost calculators for your specific type of business aren't options with DIY website builders. If you need anything more than very basic e-commerce or business card type sites, you'll need to look elsewhere.
Proprietary Software
DIY Builders are nice to use and easy because they run on closed software with strict rules. While some builders will allow you to move to a different host, extra functionality like blogging or cart software tied to their platform may not come along.
If you outgrow your site and want to add functionality not available on the builder platform you choose, you will be starting over from scratch.
Professional Web Design
You're not a computer programmer by trade. You didn't go to art school and don't really have a good sense of design. Maybe you tried the DIY options but your website isn't generating new clients.
Whatever the reason, it's time to call the pros. The guys who love things like CSS, JavaScript, PHP, and HTML. The guys who know what all those fancy acronyms mean!
You just want a great site, and want it to work. You want your customers to love it. You want your website to generate new business for you.
Fully Customized Site Built for You
When you work with a web professional, the sky's the limit when it comes to customization. Your site will be purpose-built just for you. Web professionals take into account your branding and artfully work it throughout your site. The resulting site is a reflection of your business specifically designed with your customers in mind.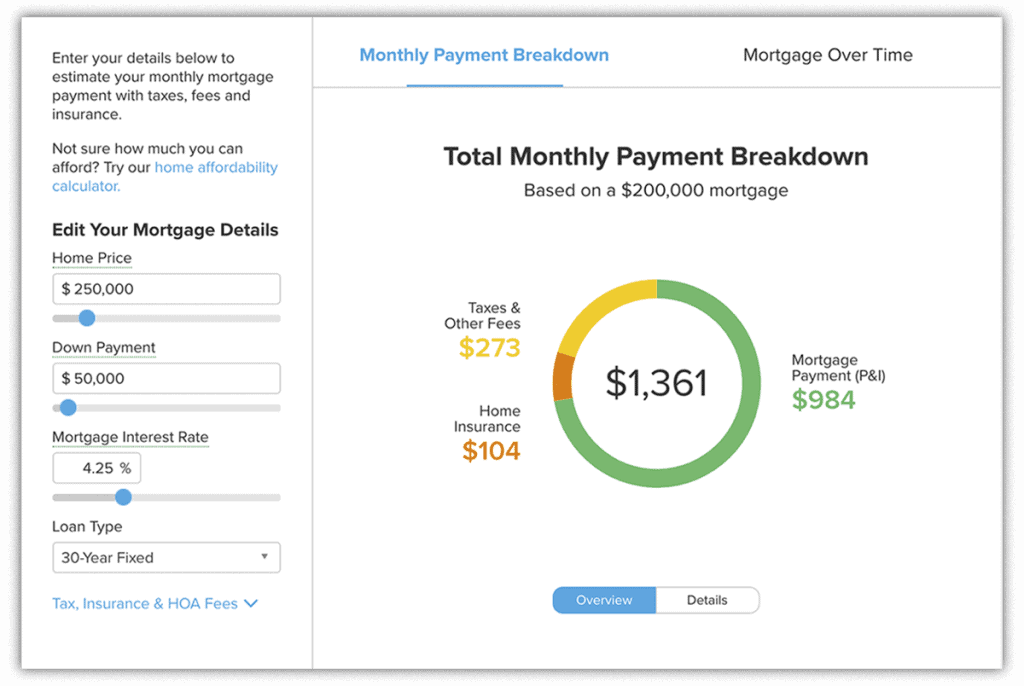 You Need More Than Just a Website
Need a logo? Not sure how to eloquently relay the value your business brings? Are all of your business photos from your cell phone? Most web professionals have skills other than web design. Many of us offer multi-faceted services, including graphic design & branding, and photography. If we don't, we usually have a network of trusted professionals to help with those things that make your website a marketing tool you are proud of.
You Want Your Customers to Find Your Website
There is nothing more frustrating than spending time on creating a great website that you know everyone will love until not one of your customers ever finds it. Ahrefs recently did a study and found that over 90% of websites get no organic traffic.
Search Engine Optimization starts from the ground up when you work with a professional web designer. They've built a site or two and have some insight into what works and what doesn't when you want to bring in business using your website.
Marketing Your Business
Once you have your site built, you need to tell the world about it. Most importantly you need your customers to know about it. Many web professionals also offer digital marketing services. Before your new site has a chance to rank at the top of search engine queries, paid traffic is an option.
Web professionals can help you understand who your key audience is and reach them for the lowest cost, so you're not wasting money on clicks that aren't potential buyers.
A Great Website Does Come at a Cost
Remember when we said the sky is the limit on what you can do with a fully customized and professionally built website? Yeah, there is a downside to this. While everything can be customized to your exact specifications, it does come at a cost.
Professional web designers do wonderful work that helps your business bring in customers, but it does have a price tag. The trade-off of a website built specifically for you and your customers is cost.
Building a website with a professional is an investment in growing your business. When you look at the cost of a website, you need to think of the problems it solves for you. If one more customer walked in the door tomorrow because of your website, what would that be worth?
When Choosing a Professional Web Designer You Have Options
When you decide to work with a web professional, you have some options. There are many types of people that do web design work, from your brother-in-law who does it on the weekend to the 5-star agency in the city that has a staff of 20.
The Side Hustler or Freelancer
I'm sure we've all had that friend who says, "I can do that for you for five hundred bucks," when you mention you're starting a business and need a website. The side hustler. The freelancer. A gun for hire to solve your website woes.
This can be a great option for many businesses will limited funds to get started. The freelancer gets web design experience and you get a nice low-cost website out of the deal. They're generally offering a professional solution and at a lower cost than an agency.
The other side is that the freelancer may be working on many projects, in addition to holding a daytime job. When your project is done, and you have issues down the road, they may not be available to help you.
The Small Agency or Company of One
The small agency is a step up from the freelancer. The agency may be only a single person, but they've built up their portfolio and are in this for the long haul. This is their primary job, and they'll pick up the phone when you need assistance.
Even if the agency is only a company of one, they may have regular contractors to work with on specific projects to meet client needs. They usually also have great partnerships with printers, and other marketing agencies to fulfill additional design requirements you might have.
Small agencies offer some of the biggest bangs for the buck. Their small size allows them to be agile, and responsive to client needs and with a professional touch. When you work with a small agency, they typically have a smaller client list. They are partnering with you to grow your business, not just punching the clock and collecting a paycheck.
The Web Design Agency
The ad award winners. The guys who design Fortune 500 sites. The firms with staff that include a project manager, UX Designers, Developers, Web Designers, etc.
When you employ a large agency you get the works. A staff that works like a well-oiled machine to build the site of your wildest dreams.
Large agencies usually start on projects with a $10,000 budget for their client sites. When you work with a large agency, you get all the staff you could need for your project. You also get the results you pay for. Having a full-time staff allows for a very cohesive team to get things done efficiently.
Large agencies also have a process when it comes to your build. You don't get to this level without developing a consistent repeatable process. This creates a very solid and stable environment to work with, but can add some time to your project.
Change order processes are well documented, but are relayed from your contact to the project manager and finally to the appropriate internal expert for the task.
Choosing an Option for Building Your Website
There isn't one way to build your site. Only you can decide what is right for you. DIY solutions have their place for many people, as does working with a professional web designer. They all can work. Sometimes you can do a little DIY and still work with a web design pro.
At One Dog Solutions, we fit into the Small Agency category. We work on projects of all sizes. Most importantly, we believe in results for our customers. We want everyone to be happy and run their business, not worry about their website. If you want to reach out about a project you need help with, drop us a line at info@onedog.solutions or visit our new project page to get us information for an estimate. If you'd like to book us for a quick, free consultation, you can do that here.